Copper Tube Supplier
16 & 18, Jalan Utama 2/34,
Taman Perindustrian Puchong Utama,
47140 Puchong,
Selangor, Malaysia.
+603-8061 8130
+603-8063 0947
+603-8061 8138
+603-8060 8133
+6019-280 7232
Roxul Acoustoflex Sound Attenuation Flexible Duct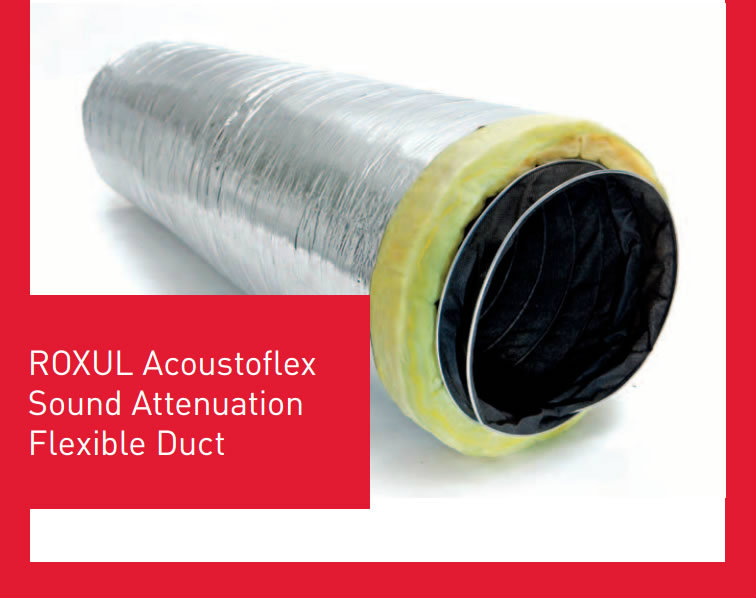 General product Information
Acoustoflex is a quality flexible duct, factory fabricated from a non-woven permeable fabric, mechanically interlocked by a corrosion resistant metal spiral helix. Glass wool insulation is factory applied and sheathed with an outer aluminium laminate vapour barrier.
The duct provided excellent sound attenuation properties, presents low airflow resistance and dampens mechanical vibrations. Its high tensile steel helix can withstand rough handling. the duct maintains its full diameter on bends and can be compressed for ease of transportation.